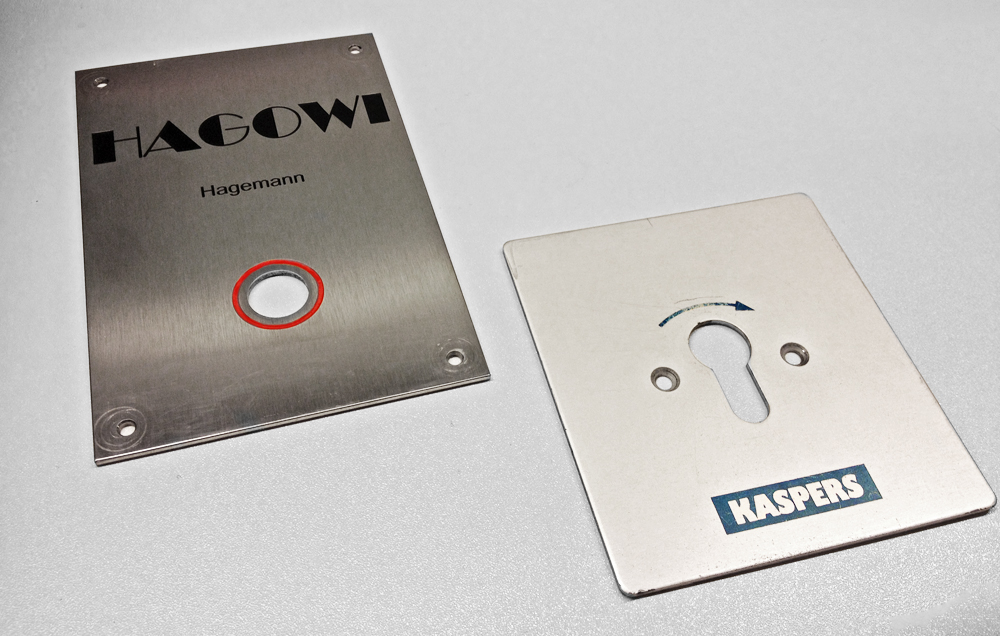 Description
Surface lasering offers several possibilities of metal forming. There are several ways:
Marking:
Lasermarking is a good alternative for conventional engraving. The depth is nearly similar to engravings. Depending on the material, the lasered surface turns a little bit darker which gives the working piece a better finish. There are no rotating parts, which allows marking of parts with a complex surface geometry.
We can mark singed parts or small runs, please send us your inquiry, we will submit you an offer.  
2D-/3D- cutting:
Chipless forming with laser technology provides high precision parts in nearly every geometry.
When laser cutting is required, please send us an inquiry, we will submit you an offer.    
Related topics:
Commissioning processing/Special tool engineering,
Signs