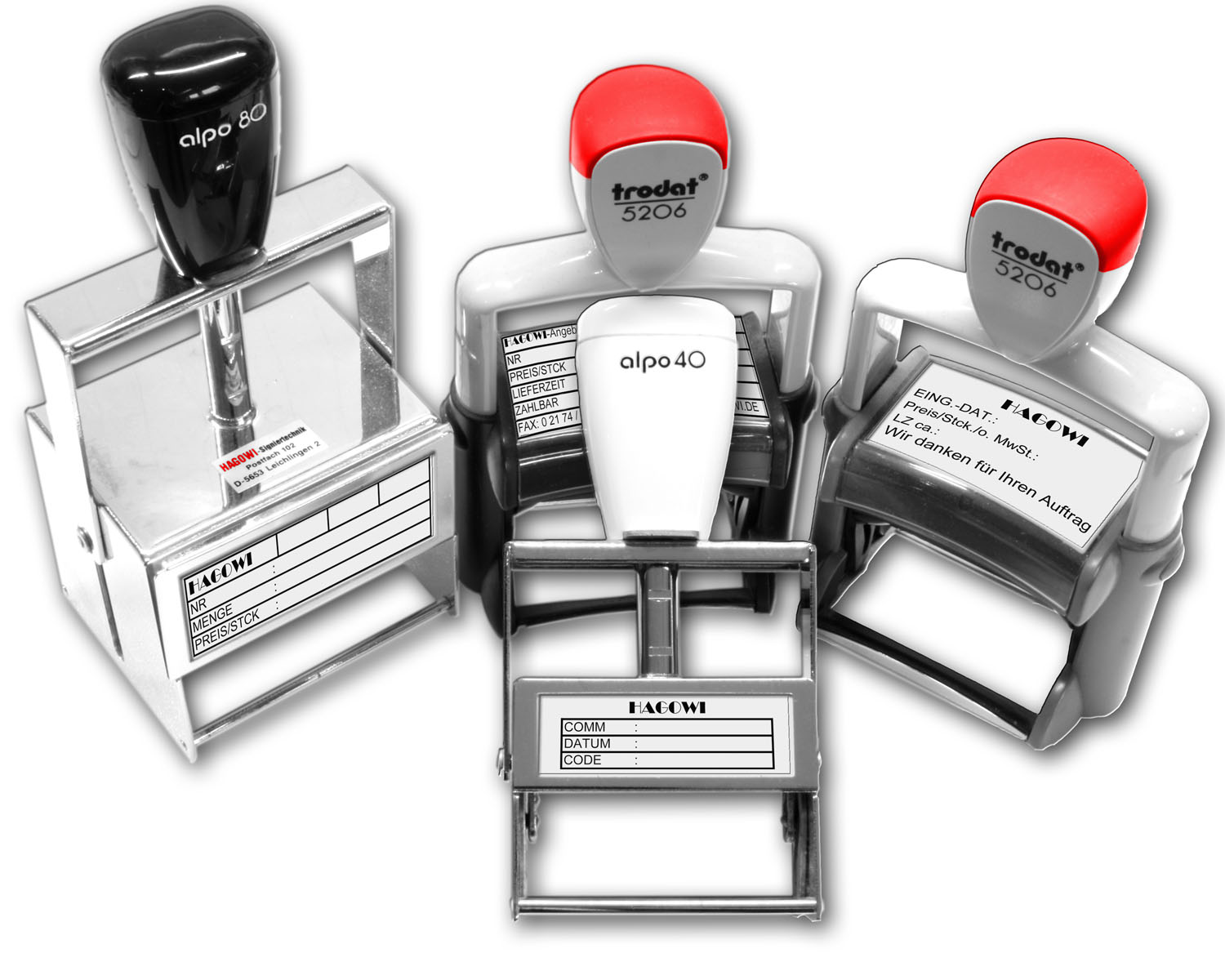 Description
Optimal marking tool for small runs of stickers, folding boxes and documents.
Up to six lines of coding, for batch numbers, manufacturing dates, expiry dates, etc.
Letter height from 1-8 mm, printing field 34 x 30 mm.
Adjustable stepping of enumeration, max. four imprints without shifting.
Fast changing of stamping dies. Special long-life ink pad.
Many different possibilities- numberer, time- or date stamp, etc.
RELATED TOPICS:
Hand-stamping,
Inkjet printers