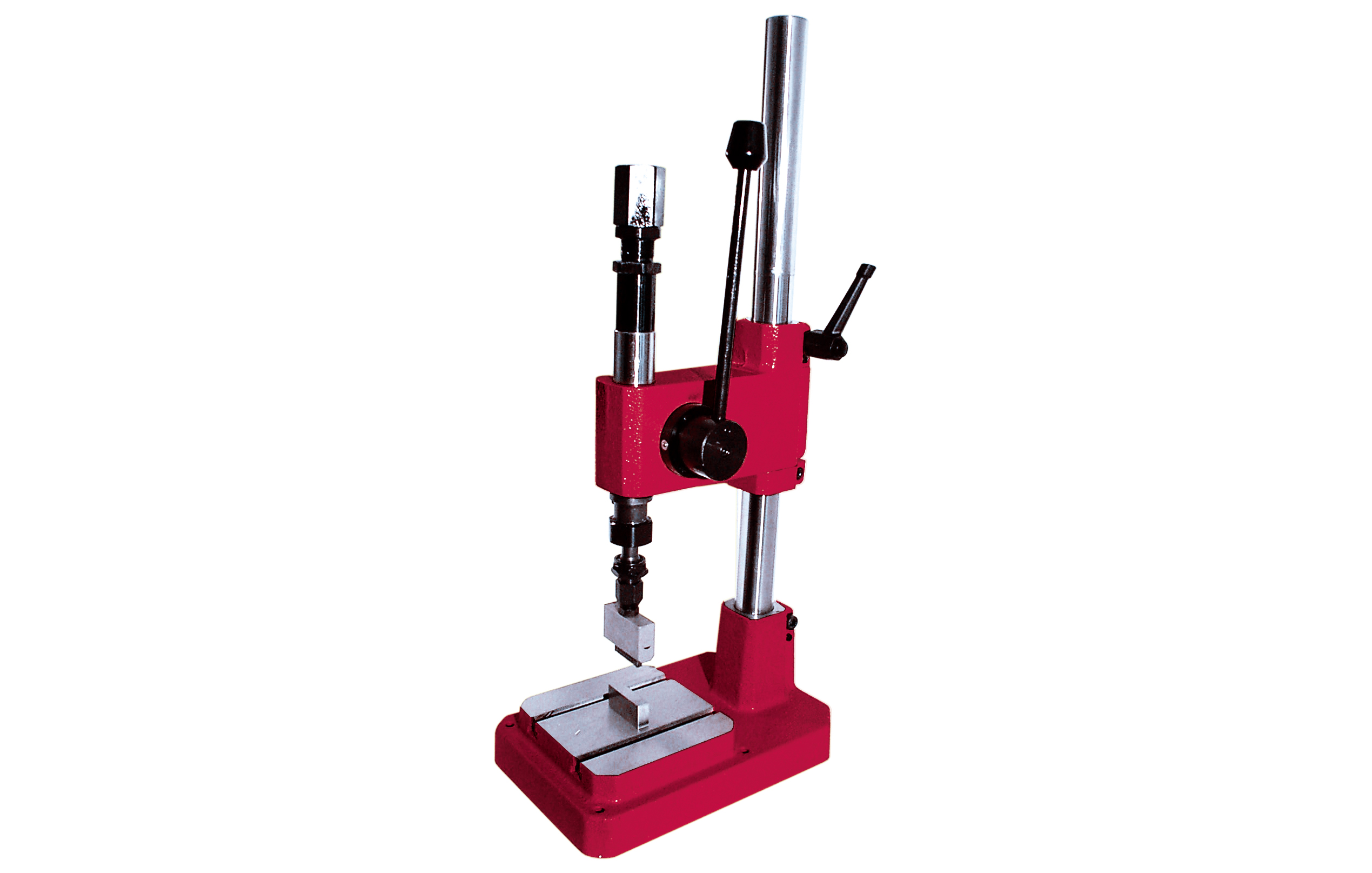 Description
Our presses can be used for a large range of applications:
Stamping / marking / enumeration
Riveting / bending / punching
Pressing / assembling / compressing
Cutting / embossing / deep-drawing
These machines are very suitable for procedures, which are requiring constant forces.
A complete range of machines fitting to every power level needed.
The punch can be released manually or by contact with working piece.
There are four different kinds of transmission methods:
Pneumatic presses always have a two hand safety control or equal, to provide maximum user- safety.
All models are made from cast- iron with t-groove working table. So it is possible to mount brackets without problems.
Options:
Safety cage with electrical breaker
Electrical heating for hot imprint
Automatic hot foil transport system
Prism-unit for round workpieces
Of course, we can deliver stamping dies and typeholders for these machines.
RELATED TOPICS:
Stamping machines,
Punches,
Typeholders