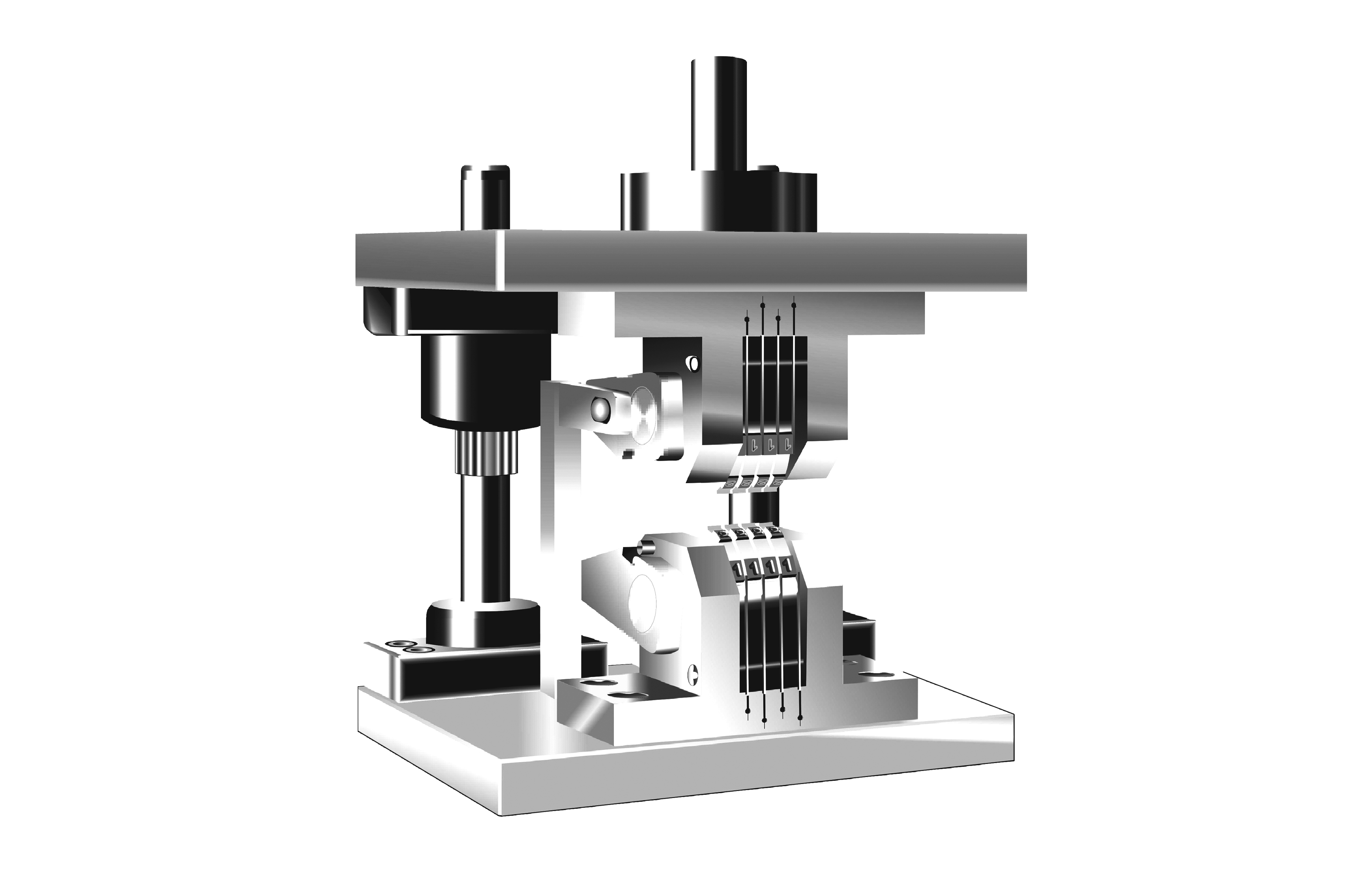 Description
With the double stamping die, metal plates of various thicknesses can be either stamped or embossed. This is achieved by means of appropriate combination of upper and lower punches. Automatic switching mechanisms are available in a fixed die set where by a linkage both tools can be switched after each stroke. Key- operated stamping dies can also be supplied with this facility. When a key is pressed, both the upper and lower wheel are moved forwards. All designs are also available without the die set. It is worth pointing out that as the customer is required to align the upper / lower die correctly, this is only advisable for professional installation in a press. If incorrectly aligned, damage may occur within a short period of operation. This is inadvisable from a cost aspect where the press is often retooled.
According to customers requirements, an electronic adjustment of the wheel is also possible by means of SPC (stored program control) of bus system integrated into the production process.
If ready- made plates or strips are to be used aligning devices can be installed for feeding and positioning the material.
Letter height: 2,5 mm – 80 mm
Digits: 1 – 30 depending on letter height
Optional extras:
Complete systems with stamping dies, type holders, punches, cutting tools and tape material feed for stamping, punching and cutting entire plates or strips.
One variant of double stamping is stamping with a fixed bottom plate. This tool includes a stamping die, permanently fitted in a die set and a fixed bottom plate. All engraved digits or letters of the stamping die fit precisely into the recessed engraving of the bottom plate.
Only the types shown are available. The advantage of this design lies in its simple handling, excellent value for money and reduced risk of fracture due to incorrect setting of upper / lower wheels.
Standard:
Letter height: 3,5 mm – 40 mm
Digits: 1 – 30 depending on letter height
RETATED TOPICS:
Punches