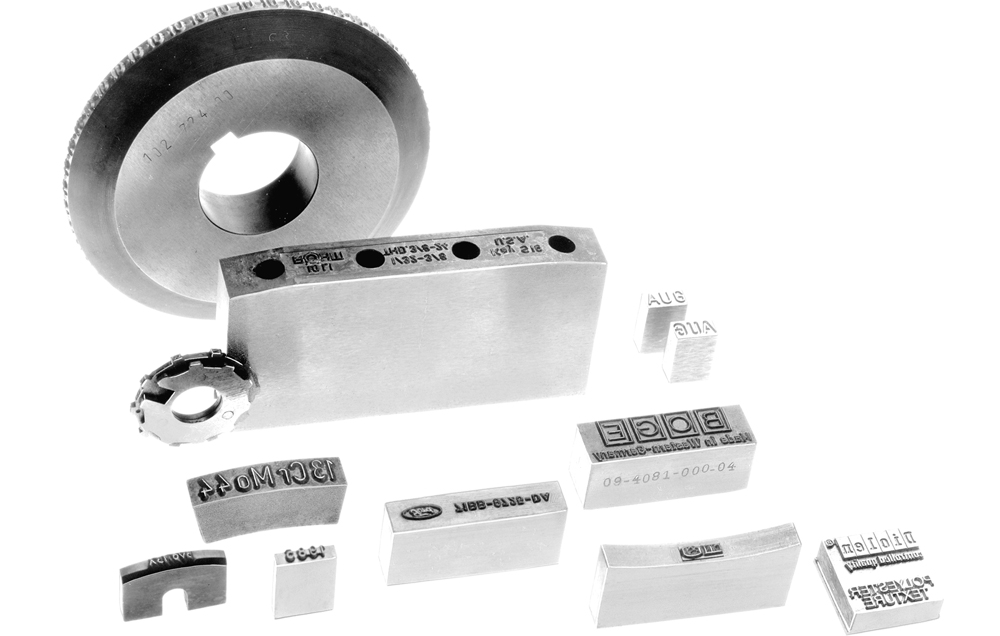 Description
Machinestamps on customers demand. Due to our manufacturing possibilities, we can satisfy our customers' demands. We are attaching great importance to high precision and matching tolerances. Therefore, we only need a sample, a drawing or a readable file.  
Some examples:
  Material:
  Engravings:
Dot stress / low stress engraving for minimum surface force
Positive / negative for raised imprints
Print readable or not readable (mirrored)
It's possible to galvanize and harden the stamps in order to increase the life cycle of the tools.  
Related topics:
Typeplates, engraving stamps and accessoires,
Branding irons (electrical/ propane)