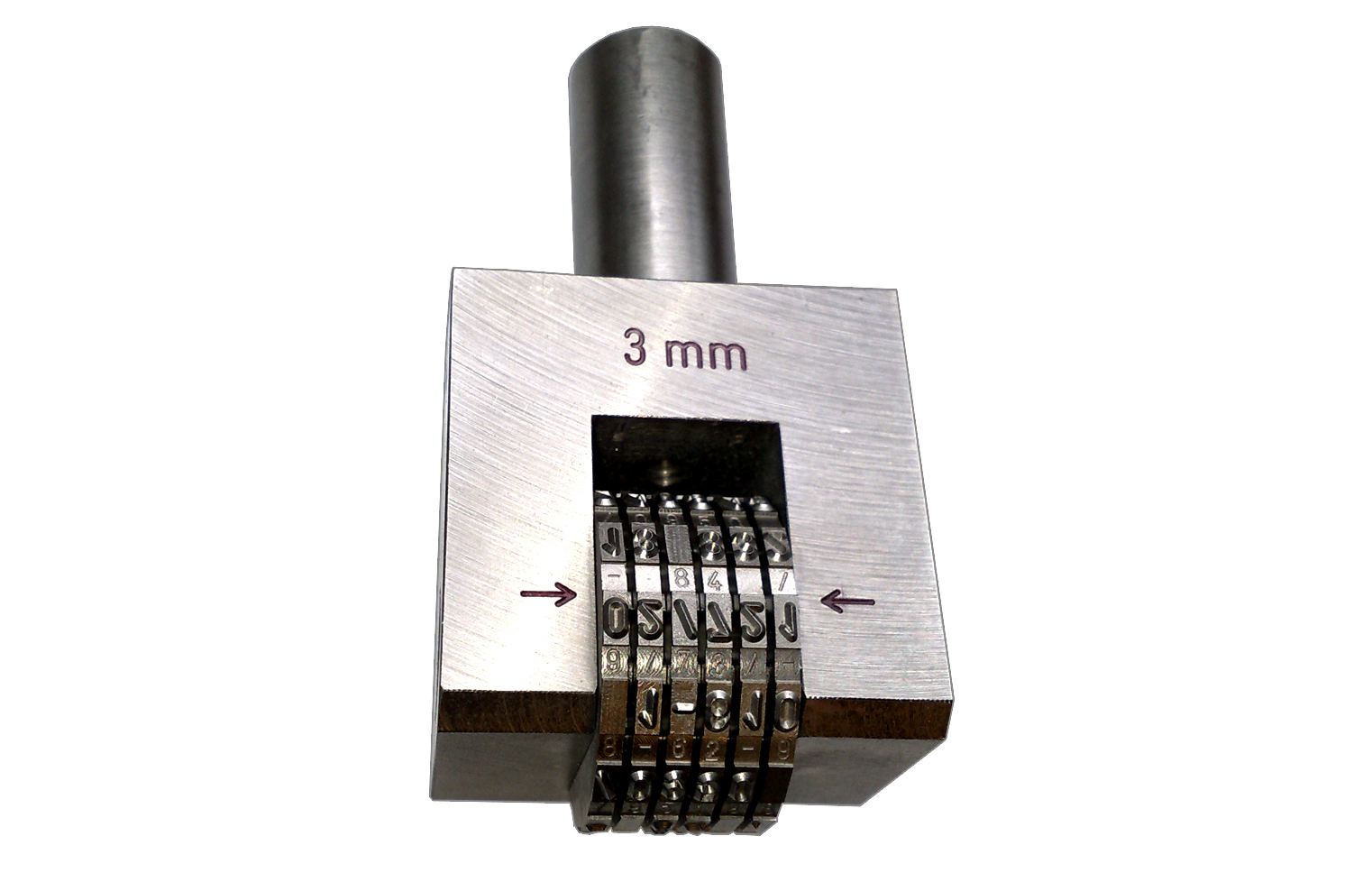 Description
Manually adjustable punches with engraved steel wheels. The wheels are fixed via spring mounted grippers and ratchets. They can be adjusted forwards and backwards (without releasing the locks).
Standard:
Letter height: 1 – 40 mm
Digits: 1 – 25 depending on letter height
Optional extras:
Special engravings and client specific letter heights are possible.
Electrical heating for plastic or hot foil imprint.
Related topics: