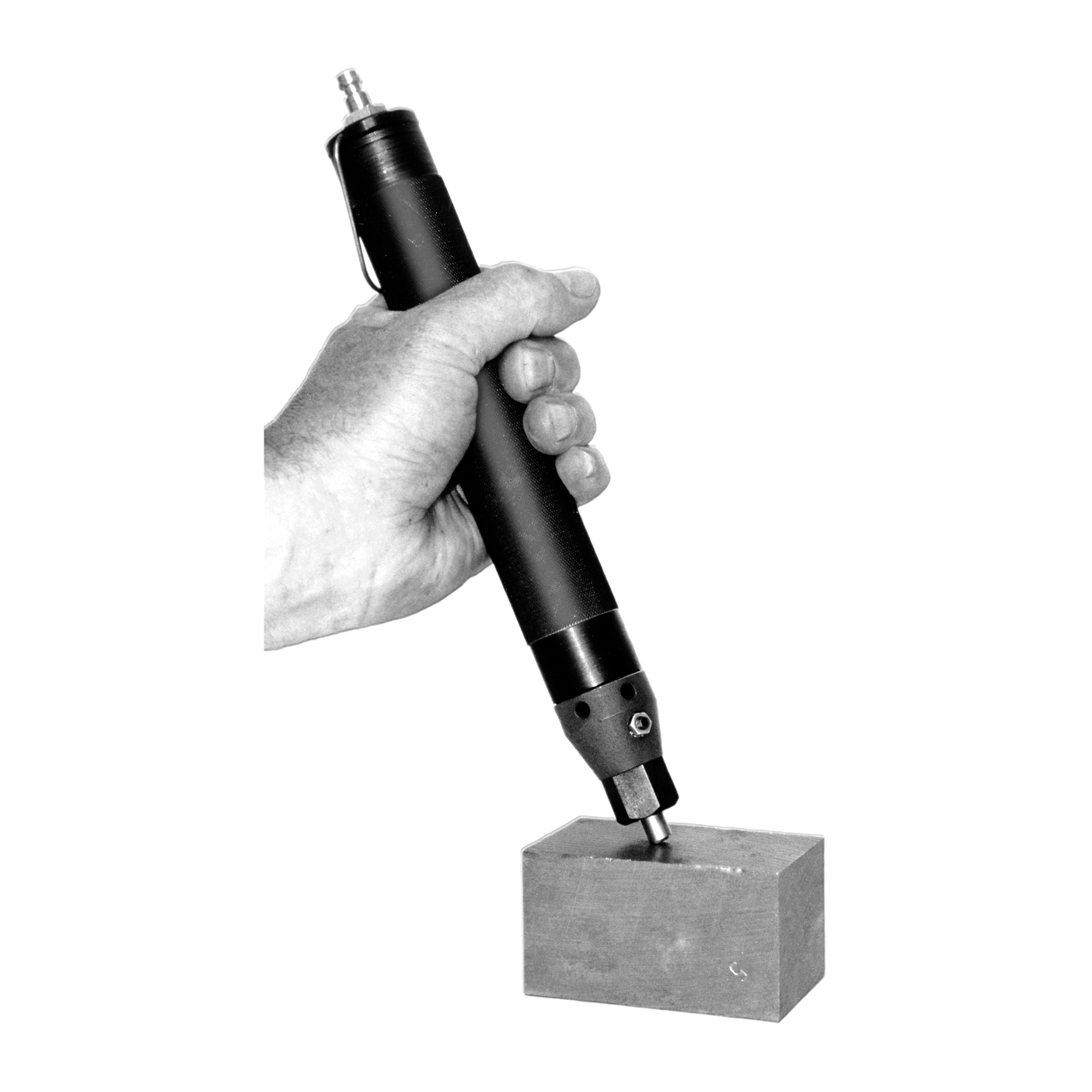 Description
MA10 / MA22 / MA25 are hand- held marking tools with pneumatic punch for controlling jobs, assembling works and small runs. Low manual force, three advantages:
Minimum stress for working piece
These machines are predestined for imprints on non- transportable goods- for smaller goods we recommend our percussion presses.
The tool- holder can take following parts:
The punch is initiated by pressing the pneumatic tool on the surface. Working force can be regulated by air- pressure. This machine obtains a low noise level. It's similar to a hard hammer punch.  
Technical data:
Air consumption / punch: 0,03 l – 0,07 l
RELATED TOPICS:
Stamping machines,
Inspection stamps / welder's stamps,
Pneumatic marking pistol,
Set of hand-held number and letter punches