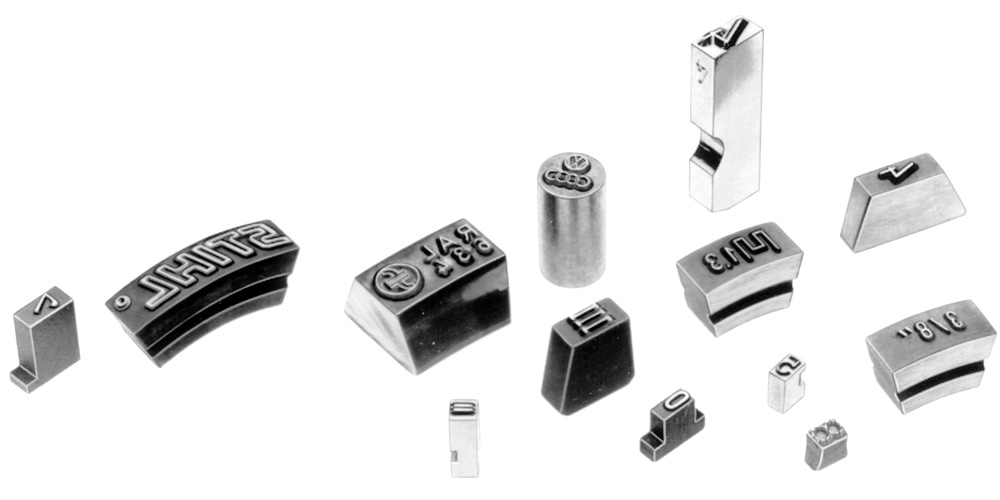 Description
Body measurements and engravings according to customers drawings or samples. There are several design- possibilities for the engraving to fit the embossing material (metall, wood, plastics, paper, cardboard etc.)
Materials:
Engravings:
Dot stress / low stress engraving for minimum surface force
Positive / negative for raised imprints
Print readable or not readable (mirrored)
Special engravings (logos, block dies, etc)
Printing variations:
Negative embossing (print marking from opposite side)
Hot foil / thermo- transfer marking
It's possible to galvanize and harden the stamps. The galvanized surface offers the possibility to use the stamps in acid or hygienic environments.
We are manufacturing machine holders for your stamping dies, as a standard or drawing part.
Our large stock provides a huge range of different dies / dimensions. Please make an inquiry, we'll contact you.
RELATED TOPICS:
Typeplate, engraving stamps and accessories,
Stampingheads, imprinting- embossing wheels