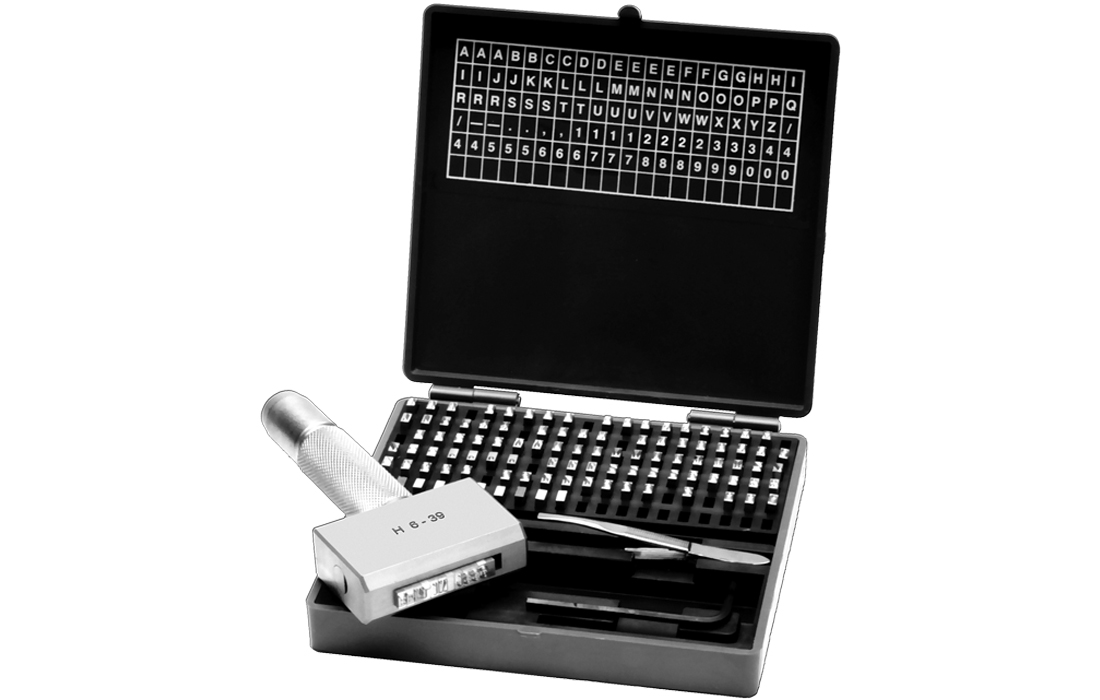 Description
Typesets with typeholder and storing box. Manufactured in CrMo- steel, suitable for imprints on nearly all materials.
Every set consists of one typeholder and 100 stamping dies as listed below with spacers- in a tough storing box.
Advantages:
Perfect imprint:
All types on the same line
Time saving:
One code with a single hit. Confounding of wrong characters avoided.
Cost saving:
Simple combination of codes, numbers and part names.
Content of a set:
One standard set consist of 100 sorted letters, numbers and blanks according to specifications, a typeholder with wrench and a pair of tweezers. Everything is clearly sorted in a solid transportation box.
RELATED TOPICS:
Typeplate, engraving stamps and accessories,
Set of hand-held number and letter punches