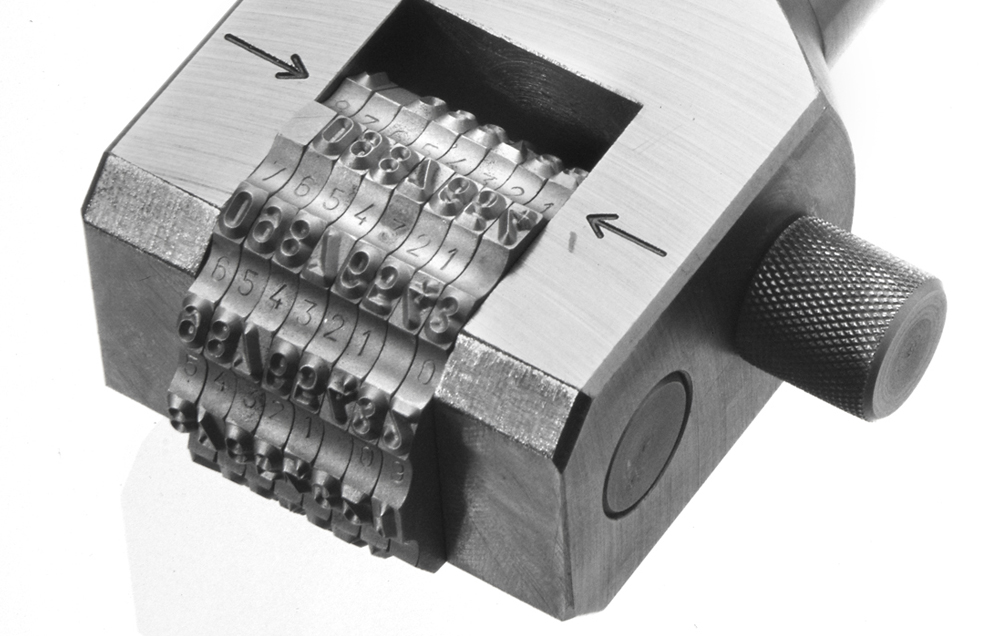 Description
This punch is an ideal tool for marking any kind of material, especially for heavy industrial use. Any combination of figures can be set. The combination set can be read off against a mark. A conical pin is provided for locking the punching wheels which at the same time, transmits the punch pressure from the wheels to the frame. A replaceable shaft cover is fitted to prevent damage to the punch-holder itself. These punches can be supplied with a number of digits from 3-12, a character height of 2-15 mm, also with easily-recognizable typefaces with letter combinations.
Standard:
Letter height: 2 – 15 mm
Digits: 3 – 12
Optional extras:
Second handle
Hand protector
Guiding frame for round parts
Special engravings and client specific letter heights are possible.
Related topics:
Punches,
Hand-stamping,
Pneumatic hand-stamping tool,
Pneumatic marking pistol